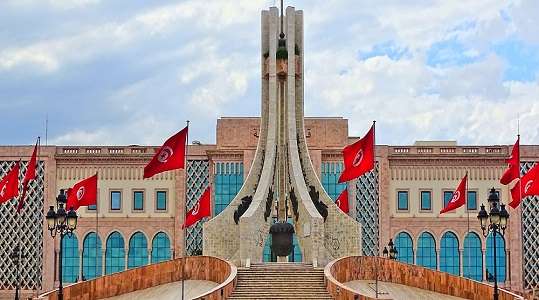 Figures from the Government Institute of Statistics in Tunisia showed that the deficit decreased by about seven percent during the first two months of this year, to record 2.36 billion dinars ($ 755 million), compared to about $ 810 million on an annual basis.
Tunisia's exports grew 11.6 percent in January and February to about $3.2 billion, compared with $2.87 billion a year earlier. On the other hand, the value of imports increased by an estimated 7.4 percent to reach nearly $ 4 billion compared to about $ 3.67 billion a year ago.
According to the monthly bulletin of the Institute of Statistics, the new data contributed to an improvement in the coverage ratio of imports to exports by 3.1 percentage points to 81 percent.
The deficit in the trade balance of goods recorded at the total level of exchanges is explained by goods coming from China by 380 million dollars, Algeria by about 311 million dollars, and Turkey by about 150.6 million dollars.
Energy and oil derivatives costs continue to be pressed, with the institute explaining in its monthly bulletin that the level of the trade deficit excluding hydrocarbons would have fallen to only $ 212 million. The energy deficit in the first two months of last year was about $ 540 million, equivalent to 71.8 percent of the total external trade deficit.
Source (Al-Arab Newspaper of London, Edited)