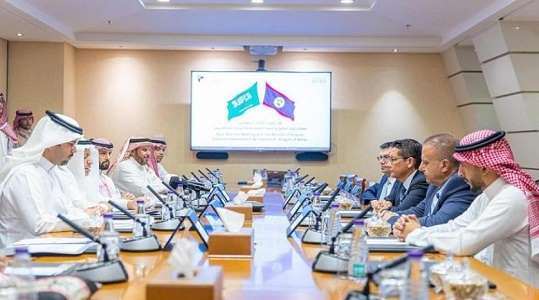 The Minister of Finance, Economic Development and Investment in Belize, Christopher Coy, expressed his desire to establish Saudi investment projects in the energy and health sectors, during his visit and the accompanying delegation, to the headquarters of the Federation of Saudi Chambers in Riyadh. Where he met the President of the Federation, Hassan Al-Huwaizi, and a number of Saudi business owners.
Minister Cui noted the opportunities his country provides to Saudi investors, especially in the tourism sector, which attracts 400,000 tourists annually, agriculture, including the import of fertilizers and agricultural equipment from the Kingdom, as well as the establishment of Saudi banks and financial institutions in Belize, and the establishment of hotels and tourist resorts.
For his part, Al-Huwaizi stressed, "the approval of the establishment of diplomatic relations between the two countries in 2022 is a major positive development in the relations of the two sides," pointing to "the absence of Saudi investments in Belize, and the volume of trade exchange did not exceed 4.4 million riyals ($ 1.173 million) during the past six years."
During the meeting, the two sides agreed to study investment opportunities and encourage Saudi investors to take advantage of them, as well as to form a Saudi business delegation to visit Belize to find out about them.
Source (Al-Asharq Al-Awsat Newspaper, Edited)