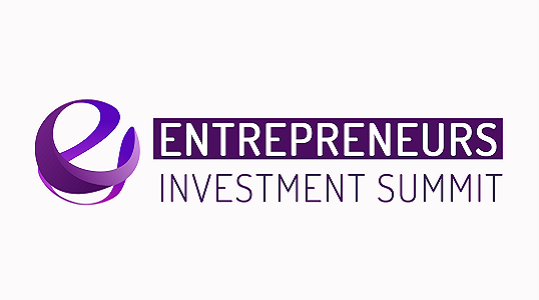 The Entrepreneur Investment Summit: Investing in Entrepreneurs will be held on 8 and 9 May 2023 in Abu Dhabi, United Arab Emirates. Under the auspices of the League of Arab States, and organized by the Union of Arab Chambers, the Arab Bank for Economic Development in Africa (PADEA), and the UNIDO Investment and Technology Promotion Office – Bahrain, and in cooperation with the Annual Investment Meeting (AIM). It is worth noting that the summit will be held within the activities of the Annual Investment Forum 2023, to be held in Abu Dhabi, in the context of the Global Alliance for Small and Medium Enterprises in Africa.
The idea of organizing the summit came due to the importance of providing an opportunity for entrepreneurs from the Arab region and Africa, to learn about the various investment opportunities available to them. As well as to exchange ideas on the challenges and opportunities related to entrepreneurial investments and access to the necessary capital to develop entrepreneurial projects in their various sectors and stages of growth, whether emerging, small or medium. The summit will provide participants with different backgrounds and interests, an interactive environment that allows for communication and strengthening the network of relations between them, as well as studying ways to achieve Investment partnerships to ensure growth and expansion for all parties.
It is hoped that the summit will contribute to opening wide horizons for entrepreneurs from both sides and to learn about successful experiences and cooperation in establishing partnerships and bringing together communication and views between participants from Arab countries and the African continent. Agreeing that an appropriate environment should be developed to promote Arab-African investments in the field of entrepreneurship, innovation, and the digital economy, which will have a direct impact on bridging the digital divide between not only East and West but also within countries, some of which suffer from gaps between Different regions and between genders.
Needless to say, SMEs play a key role in moving the economic wheel in the countries of the world as well as in the Arab countries, as they help create jobs, provide growth opportunities and jobs for workers from disadvantaged groups, especially youth, and women, achieve a more equitable distribution of income, and alleviate poverty. Leading to the acceleration of the United Nations 2030 Agenda for Sustainable Development, the African Union's Agenda 2063, and the recently launched African Continental Free Trade Area Agreement.
Thus, in addition to access to finance, SME skills upgrading and enhancement measures help to create investment linkages by increasing the absorptive capacity of SMEs, ensuring that they benefit from technology and the transfer of knowledge from large investors. The BADEA 2030 strategy, the guiding principle of the Arab Bank for Economic Development operations in Africa, is dedicated to supporting small and medium-sized enterprises (SMEs) with a special focus on women and youth.
The vision of the Entrepreneur Investment Summit is in line with the Declaration of the 17th Extraordinary Session of the Assembly of the African Union on Industrialization and Economic Diversification, held in Niger on 25 November, as it addresses a number of resolutions, particularly those related to:
· Entrepreneurship, innovation, and private sector development as drivers of change for Africa
· Skills development and human capital and the role of educational institutions from kindergarten to universities vocational-technical schools
· Financing and resource mobilization towards achieving inclusive financial access linked to de-risking entrepreneurs and MSMEs
· Regional value chains and special economic zones vis-à-vis ensuring conducive ecosystems for domestic investment based on practical incubation management systems 
Summit Objectives and Structure:
The Investing in Entrepreneurship: Investing in Entrepreneurs Summit aims to contribute to facilitating and enhancing opportunities for African-Arab SMEs to exchange products, access both sides' markets, and contribute to achieving the transformative potential and economic strength of these companies in promoting Arab-African economic cooperation, through:
(1) Act as a platform for business-to-business/matchmaking in order to promote bankable investment opportunities and establish business links between entrepreneurs/SMEs from the African and Arab region.
(2) Exchange best practices and experiences from Africa and the Arab region on ways to stimulate and unleash entrepreneurship, co-investments and trade.
(3) Discuss the challenges, opportunities, threats and the way forward towards achieving Arab-African economic integration.
(4) Develop an action plan to facilitate the implementation of the mandate of the Global SME Alliance.
(5) Provide a platform for entrepreneurs and SMEs from both regions to meet with the aim of developing joint investments, cooperation and trade facilitation.
(6) Develop an action plan to achieve stronger economic integration between Africa and the Arab region
The summit will consist of panel discussions and a number of side events
Suggested working sessions on the following topics:
(1) Arab – African Ministerial Panel "Forging Investments and Economic Integration"
(2) Sustainable Financial Inclusion
(3) Educational Institutions
(4) Enhancing business trade and supply chains
(5) Effective approach to de-risking SMEs growth
(6) Developing conducive ecosystems for entrepreneurship and innovation
(7) Sectoral Sessions:
a. Digitalization and ICT
b. Agriculture and Agro-processing
c. Creative Economy
d. Green economy
Side Events
Side events will also be organized to accompany the summit, namely:
1) Arab Entrepreneur of the Year Award / Africa Entrepreneur of the Year Award: which aims to stimulate and launch the spirit of entrepreneurship and innovation among potential entrepreneurs with ideas that contribute to their personal economic interest and towards the development of their communities.
2) Official launch of the Arab African International Center for Entrepreneurship & Investment (AAICEI): which aims to strengthen African entrepreneurship ecosystems to be more oriented towards promoting domestic investment to increase foreign direct investment, thus, enhancing and unleashing the entrepreneurial potential of African entrepreneurs.
Participants:
· Major development organizations and funds.
· Chambers of Commerce, Industry, and Agriculture.
· Economic institutions and business owners.
· Specialized entrepreneurship agencies, MSME agencies, universities and academics, large financial institutions, technology providers, and investors.
Main Organizers:
· League of Arab States.
· Union of Arab Chambers.
· African Union.
· Arab Bank for Economic Development in Africa.
· United Nations Industrial Development Organization (ITPO) Bahrain.
· UNIDO Investment and Technology promotion Network (China, Germany, Italy, Nigeria, Russia, Tokyo, and Korea).
· Annual Investment Meeting (AIM)).
Summit Location:
Abu Dhabi City, United Arab Emirates, Abu Dhabi National Exhibition Centre (ADNEC).
Summit Language:
Arabic, French and English, with simultaneous translation.
---
Date published : 22 March 2023