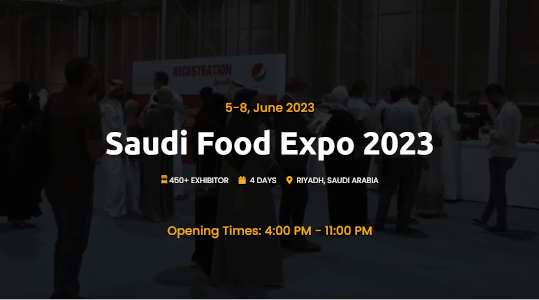 With the support of the Australian Arab Chamber of Commerce & Industry, the Saudi Food Expo 2023 will be held between 5-8 June 2023 in Riyadh, Kingdom of Saudi Arabia.
Saudi Food Expo 2023 presents a ground-breaking exhibition that unites marketing and sales, making it an extraordinary and important experience. Empowering exhibitors to maximize opportunities beyond marketing by providing them with an unparalleled exhibition leading to mutual growth and prosperity. The expo aims to become a strategic accomplice of choice geared towards creating a new path for Food Businesses.
Saudi Food Expo 2023 strives to surpass expectations leading to the achievement of sustained mutual growth, expansion, and prosperity. The expo prides itself on providing foresight and a cutting-edge exhibition to protect and maintain an environment of success providing you with numerous potentials to capitalize on.
For more details and registration please check this link:
---
Date published : 30 January 2023