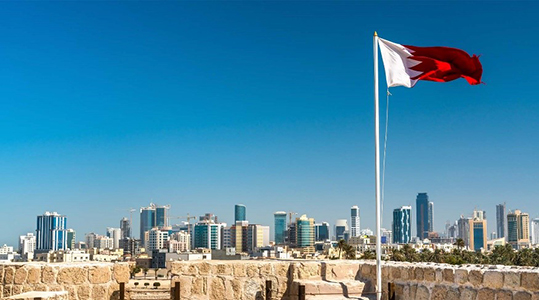 The Bahraini Cabinet approved the general budget for the two fiscal years 2021-2022 and referred it to the House of Representatives (Parliament) for approval, with a total deficit of 1.276 billion dinars (3.4 billion dollars) for the 2021 fiscal year, and reducing it to 1.145 million dinars (3 billion dollars) in 2022. Note that the fiscal year in Bahrain starts in early January until the end of December of the same year, according to the budget law.
The overall deficit in Bahrain's budget will increase during the next year by 99.8 percent from the estimate during the current year 2020 at 708 million dinars.
The decline in oil prices and the economic slowdown due to Corona has led to a rise in deficit expectations with a commitment to reduce government expenditures by 30 percent over the next two years. The 2021 draft budget estimates public revenues at 2.285 billion dinars and expenditures at 3.296 billion dinars, while the 2022 draft budget estimates public revenues at 2.339 billion dinars and expenditures at 3.219 billion dinars.
The budget approval in Bahrain came after estimating the price of a barrel of oil for the 2021-2022 budget at $ 45, according to global market price expectations. Bahrain is the least productive in terms of oil resources among the countries of the Gulf Cooperation Council, as it produces about 200,000 barrels of crude oil per day.
Source (Al-Araby Al-Jadeed Newspaper, Edited)