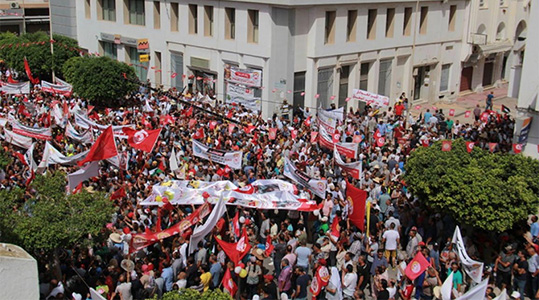 The Tunisian Finance Ministry revealed that the budget deficit worsened during the first four months of this year, by 88 percent to reach 2.7 billion dinars, compared to 1.4 billion dinars during the same period last year.
According to the Ministry of Finance, the reason for the double budget deficit is due to the decline in the state's own income by 10% to 9.5 billion dinars, indicating that this decline would result in a reduction in tax revenues, which fell by 12.6%.
The government had intended, according to the budget law approved by the parliament last December, to limit the budget deficit this year to 3% of GDP, compared to 3.5% last year, not to exceed the deficit of 3.7 billion dinars, compared to 4 billion Dinars of 2019.
Before the Corona pandemic, Tunisia was planning to develop its own resources by 8.9%, including about 10% of the tax resources, to raise the proportion of self-financing in the budget to 79.2% in 2022 compared to 76.5 in 2019.
The government of the Fakhfakh is preparing to present a supplementary financial law to the Parliament, after Corona mixed all the financial accounts and caused the budget deficit to explode, in addition to the state bearing more than 2.5 billion dinars in additional costs, including about one million dinars for social assistance, and 1.5 billion dinars to help the economic institutions to overcome their difficulties and maintain jobs.
Source (New Arab newspaper, Edited)