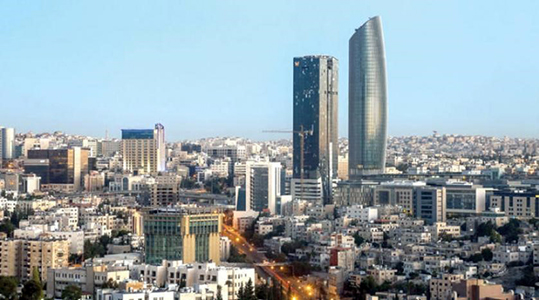 The Jordanian Minister of Planning and International Cooperation, Dr. Wissam A. Rabadi, revealed that the government has ended negotiations to obtain new foreign aid worth $1.6 billion to be signed in the next two months.
He explained that "the value of new grants committed to Jordan until mid-June of this year amounted to $80 million, while the value of soft loans reached $220 million during the same period, including aid directed to the Kingdom to face the consequences of the Corona pandemic."
Rabadi expected that the volume of foreign aid from grants and soft loans for the current year will reach about $2.5 billion, noting that "foreign aid is divided into major types, which are treasury support grants that are included in the state's general budget account, such as the American cash grant, the European Union grants, Gulf grants, and loans." The long-term facilitator, which extends from 20 to 30 years at low interest rates, pointing out that "the ministry is working to provide the necessary financing from foreign aid in the form of grants and loans that are very easy to cover the budget deficit and support the treasury and the implementation of development projects included in the public budget with a lower financing cost of domestic or foreign commercial borrowing and refinement and repayment periods that are significantly longer than commercial borrowing in foreign currencies."
Source (The New Arab Newspaper, Edited)