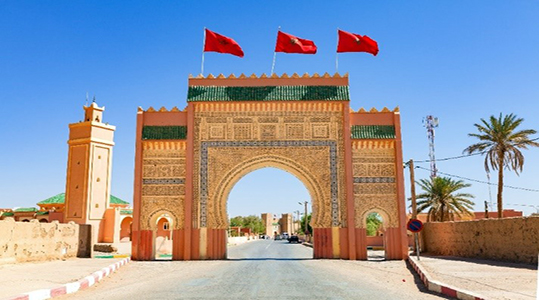 The High Commission for Planning in Morocco expected that the Moroccan economy will witness a slight rise during the last quarter of 2019 to 2.6 percent, after falling to 2.4 percent during the third quarter of this year due to the repercussions of the contraction of global trade, the growth of the global economy weakened the external demand directed to Morocco, and the slow growth of non-agricultural activities.
Morocco's exports are expected to improve, despite the continuing difficult conditions resulting from the shrinking global trade, as a result of the performance of aviation, food, textile, and clothing industries. According to the commission, car exports will continue to decline, especially those that have been finished assembly due to the decline in global demand for cars, especially in Europe and China markets.
On the other hand, Moroccan phosphate fertilizer exports will grow modestly during the last quarter of the year, while the dynamics of Moroccan fertilizer exports will be affected by lower US and Indian imports, but will benefit from improved South American demand. The commission expected the mining and manufacturing sector to grow by 3 percent, the tourism sector to grow by 2.3 percent, and the construction and works sector, which the High Commission for Planning expects to continue its stagnation in the context of low demand for housing.
Source (Asharq Al-Awsat newspaper, Edited)