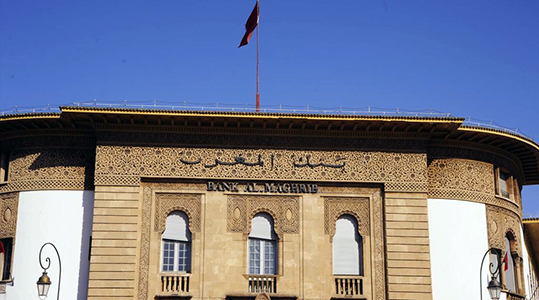 The High Commissioner for Planning (Morocco's official statistical agency) predicted that the Moroccan economic growth rate would rise to 3.4 percent in 2020 after falling to 2.7 percent in 2019 as a result of drought on crops.
According to the Commission, this increase in growth will be based mainly on domestic demand growth, which in 2020 will benefit from an improvement in household consumption as a result of the implementation of the second part of wage increases in the context of social dialogue outcomes, anticipation of an average grain harvest and continued promotion of other crop and livestock activities during the 2019-2020 season, in addition to the expected enhancement of major investments in infrastructure and industrial projects within the framework of the sectoral strategies.
The High Commissioner for Planning expected Morocco's internal demand to rise by 3.2 percent in 2020 from 2.8 percent in 2019. It also expected its contribution to the economic growth rate to rise to 3.5 percent in 2020 from 2.9 percent in 2019. As for the external demand, the High Commissioner for Planning expects that its contribution to the economic growth of Morocco during the year 2020 will be negative and its capacity is minus 1 percent due to the gap between exports and imports and the slow recovery of the economies of Morocco's first trading partners, especially the European Union.
Source (Asharq Al-Awsat newspaper, Edited)