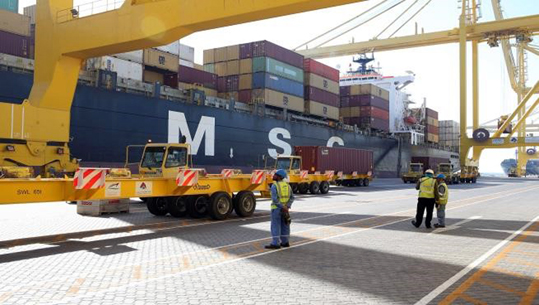 Mr. Ali bin Ahmed Al-Kuwari, the Qatari Minister of Commerce and Industry, revealed that Qatar's foreign trade achieved a surplus of 52 billion dollars last year and grew by 40 percent compared to 2017, with exports growing by 25 percent. The contribution of non-oil sectors to GDP rose to 52 percent in 2017.
He stressed that Qatar ranked first in the world in terms of low inflation, the sixth globally in the absence of taxes on competitiveness, and the eighth globally in the abundance of investment capital.
This came during a speech by Minister Al-Kuwari at the opening of the Qatar-Pakistan Trade & Investment Forum, where he expressed the hope that the forum will pave the way for successful investment partnerships between the Qatari private sector and his Pakistani counterpart in the industrial and agricultural sectors as well as other economic sectors. Thus supporting the self-sufficiency and food security of both countries.
Mr. Al-Kuwari emphasize the remarkable growth in the volume of trade exchange between Qatar and Pakistan, which rose by 233% during 2018, to reach 2.6 billion dollars compared to 782 million dollars in 2016.
Source: (Al-Arabi Al-Jadeed newspaper, Edited)