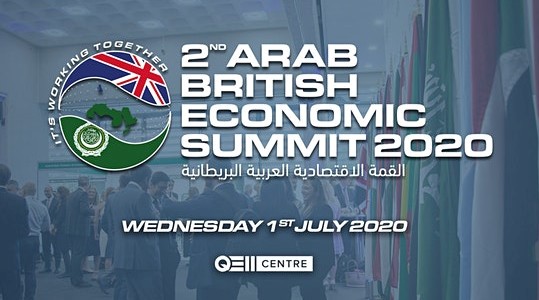 ( The summit was postponed until further notice )
The second Arab-British Economic Summit, ABES2020, will be held on July 1, 2020 at the QEII Center, following the success of the first summit in 2019.
ABES2019 has attracted hundreds of Arab and British business leaders, diplomats, government officials and investors. Our international delegates joined in pursuit of their common interests in building stronger economic and trade ties between the United Kingdom and the Arab World. ABES2020 will build on the success of its predecessor and seek to enhance the historic Arab-British partnership.
ABES2020 will take the format of a major conference with an accompanying exhibition with high-level speakers and participants from the Arab and British public and private sectors.
The Summit will be the ABCC's major event of the year and will be of interest to representatives of businesses from around the Arab World and across the UK who believe that by working together we can achieve greater prosperity and reach common goals more effectively.
For more information, please visit this link: