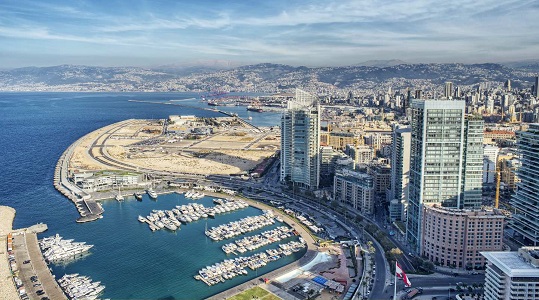 The World Bank revealed in a report that the Lebanese economy, which is witnessing one of the most intense crises in the world, continued to contract, but at a somewhat slower pace.
Lebanon's real GDP is expected to contract by 5.4% in 2022 amid delays in implementing the economic recovery plan.
The World Bank revised its estimate of the contraction of the Lebanese economy in 2021 to seven percent from a previous estimate of 10.4%, but its estimate of the contraction in 2020 remained the same at 21.4%.
The World Bank indicated that the time has come to restructure the Lebanese banking sector, noting that financial losses exceeding $72 billion are equivalent to more than 3 times the GDP for the year 2021. Floating the financial sector has become unworkable, given the lack of sufficient public funds for that, especially since the state's assets are only equal to a small part of these losses.
According to the bank, more than 3 years after the outbreak of the worst economic and financial crisis in Lebanon's history, the disagreement between the main stakeholders on how to distribute the financial losses remains the main obstacle to reaching an agreement on a comprehensive reform plan to save the country. While the unprecedented political vacuum is likely to further delay reaching any agreement on resolving the crisis and approving the necessary reforms, which deepens the plight of the Lebanese people.
Source (Emirati Gulf Newspaper, Edited)