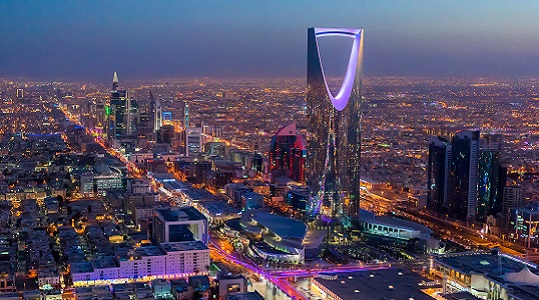 The surplus of Saudi Arabia's foreign trade balance (oil and non-oil) increased by 136.7 percent on an annual basis during the first nine months of 2022 (from January to September).
According to a survey based on data issued by the General Authority for Statistics in Saudi Arabia (governmental), the trade balance surplus amounted to $182.5 billion. While the surplus of Saudi Arabia's trade balance amounted, during the corresponding period of 2021, to about $77.1 billion.
The value of merchandise exports (oil and non-oil) increased by 30.9 percent, to $319 billion, while imports rose by 20.5 percent, to $136.4 billion.
The value of "oil" exports to Saudi Arabia - the largest oil exporter in the world - increased by 83.7 percent, to $253.9 billion. Oil prices were greatly affected during the years 2020 and 2021 as a result of the repercussions of the "Corona" virus outbreak on the global demand for crude, which is the main source of income for Saudi Arabia, but it recovered after that to hover around $ 90 at the present time.
The merchandise trade surplus (oil and non-oil) for Saudi Arabia rose by 248.1 percent during 2021 to $124.8 billion, compared to $35.9 billion in 2020.
Source (Anadolu Agency, Edited)