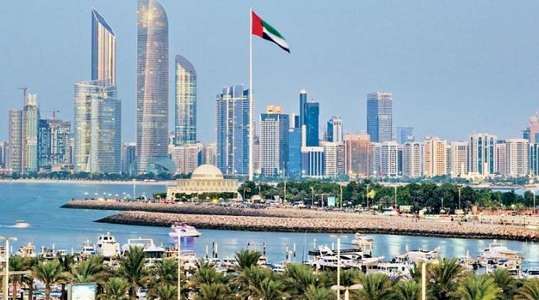 The World Bank has proven its positive expectations for the growth of the UAE's economy, as it is likely to continue to recover from the consequences of the pandemic, and to achieve an economic growth rate of 4.6 percent this year, compared to a growth that according to the Bank's estimates reached 2.7 percent in the past 2021.
The World Bank expects the UAE to maintain a strong growth rate of 2.9 percent next year, thanks to the expected growth of non-oil economic activities. The Bank predicted that the economic growth in the Middle East and North Africa region would accelerate to 4.4 percent in 2022 before declining to 3.4 percent in 2023.
According to the World Bank report on global economic growth prospects, following a strong recovery in 2021, the global economy is expected to witness a sharp slowdown in the midst of new risks arising from the novel coronavirus, and high levels of inflation, debt and income inequality that may threaten the recovery in emerging economies and countries developing.
The global growth rate is expected to decline significantly from 5.5 percent in 2021 to 4.1 percent in 2022 and 3.2 percent in 2023, with the end of support measures at the level of public financial and monetary policies around the world.
Source (Emirati Gulf Newspaper, Edited)