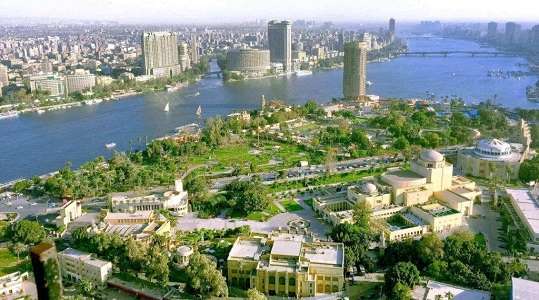 The economic growth in Egypt recorded the highest level over the past two decades at 9.8 percent during the first quarter of the fiscal year 2021/2022, compared to a growth rate of 0.7 percent during the first quarter of the 2020/2021 fiscal year.
Dr. Hala Al-Saeed, the Minister of Planning and Economic Development, reviewed during the Egyptian Cabinet meeting the initial indicators of economic performance, including expectations that the annual growth rate will continue to rise to range between 5.5 percent and 5.7 percent by the end of the current fiscal year.
Al-Saeed confirmed that "various economic activities succeeded in achieving positive growth rates during the first quarter," explaining that "the sectors of manufacturing, agriculture, trade and real estate activities are the most contributing to the gross domestic product."
She also pointed out that "the foreign exchange reserves continued to rise for the sixteenth consecutive month, reaching $40.8 billion in the month of September," noting that "the restaurant and hotel sector achieved the highest quarterly growth rate of 181.8 percent, reflecting the remarkable recovery of this sector after the repercussions of the "Corona" pandemic."
Source (Al-Arabiya.net website, Edited)