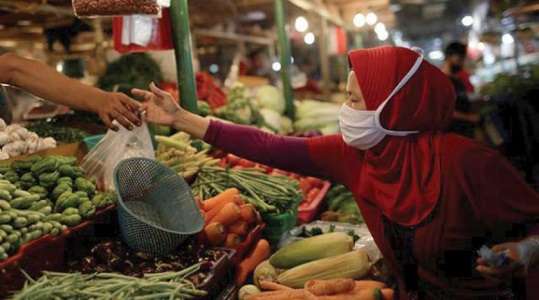 The Food and Agriculture Organization of the United Nations revealed that global food prices rose for the ninth month in a row last February, reaching their highest levels since July 2014, led by jumps in prices for sugar and vegetable oils.
The average (FAO) food price index, which measures the monthly changes of a basket of grains, vegetable oils, dairy products, meat and sugar, averaged 116.0 points last month, compared to a slightly revised reading of 113.2 points in January, and the previous reading for January was 113.3 points.
According to the "FAO", the global cereal crops are still on their way to record annual record levels in 2020, indicating that initial indications indicate a new increase in production this year.
This rise in food commodities comes at a time when the world is more likely to go in the direction of a cycle of rising prices, or the so-called "super cycle", referring to the trend of commodity prices towards a continuous rise, according to estimates by Goldman Sachs and Bank of America. According to JP Morgan, we are already in that cycle, and it is a similar scenario to the year before the global financial crisis, where the upward cycle ended in 2008, after it lasted 12 years, and was largely driven by the rise of the Chinese economy.
Source (Asharq Al-Awsat Newspaper, Edited)