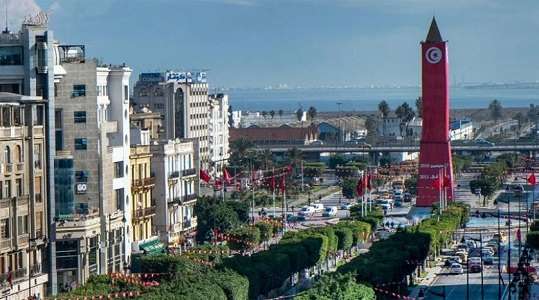 The debt ratio in Tunisia has risen to unprecedented levels, due to the inability of the economy to produce wealth and the excessive foreign borrowing policy adopted by successive governments since 2011.
Tunisia's external debt reached 75 percent of the total public debt, according to the published data on public debt. The indebtedness in Tunisia has reached record levels, rising from 9.45 billion dollars in 2010 to about 33 billion dollars in 2020, as a result of the country's economy's inability to produce wealth and the excessive borrowing policy.
In 2021, Tunisia will need loans of about 19.5 billion dinars, including foreign loans of about five billion dollars. Debt payments due this year will reach 16 billion dinars, a record level, up from 11 billion dinars last year and 8 billion in 2019. While it did not exceed 3 billion in 2010.
Tunisia was able to raise $460 million from domestic banks recently, with the aim of scheduling its debts, and not to finance the budget deficit. The last agreement concluded between the Ministry of Economy, Finance and Investment Support and 14 local banks was aimed at mobilizing previous bank debt resources.
Source (Al-Arab Newspaper-London, Edited)