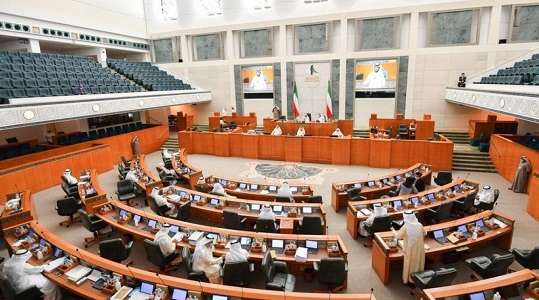 The Kuwaiti government has referred to the National Assembly (Parliament) a draft law to amend the Future Generations Reserve Law, so that the new amendment enables the government to withdraw an amount from the Generations Reserve Fund that does not exceed 5 billion dinars annually (about 16.5 billion dollars), in order to meet any deficit in the annual reserve in the state.
The draft of the urgent bill stated that the decision came as a result of the economic conditions that the State of Kuwait is going through due to the sharp decline in oil revenues, which is expected to continue for many years, which may negatively affect the general reserve and the scarcity of cash liquidity, with the consequent deficit in financing the state's general budgets. Where the law allows the government to withdraw 5 billion dinars annually from the state's general reserve with a requirement to reduce expenses and expenditures.
Kuwait recorded a large deficit in the budget this year, due to the drop in oil prices and the high cost of salaries and government support, in addition to the global economic crisis resulting from the Coronavirus. Immediately after the government announced the introduction of the law to amend the law on the future generations reserve, the parliamentarians attacked the proposed law and emphasized that they would never accept its passage.
Source (Al-Araby Al-Jadeed Newspaper, Edited)