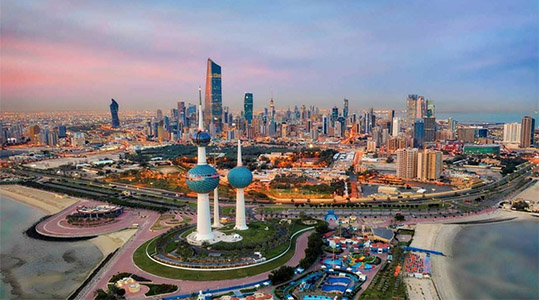 The Macroeconomic Department of the Kuwaiti Council of Ministers revealed that the government is heading to approve a new stimulus package for the private sector and for owners of small and medium enterprises, to reduce the repercussions of the new Coronavirus pandemic on various economic activities.
According to the macroeconomic administration, the private sector's losses due to the pandemic in 2020 amounted to about $28 billion, indicating that the government intends to cancel the collection of fees for many services during the current year, while other fees will be reduced by up to 75 percent. According to the report, the total value of the fees that will be canceled or reduced is estimated at 1.4 billion dollars.
It is worth noting that the government approved a stimulus plan last year, including the central bank allocating about $1.5 billion in facilities for small projects, whose businesses were affected by the closure. The economic package included easy financing programs and fast and effective financial support, bringing the funding amount to a maximum of $800,000 per customer, provided that the uses are for periodic and contractual expenses such as salaries and rents.
The Kuwaiti National Assembly had approved a bankruptcy bill, which aims to protect debtor companies from creditors' claims to enable them to overcome their stumbling blocks and re-settle their positions, and also enable the creditor to fulfill his rights and debts from the debtor.
Source (Al-Araby Al-Jadeed Newspaper, Edited)