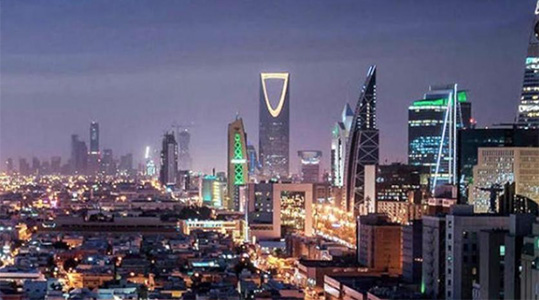 Prince Muhammad bin Salman bin Abdulaziz, Crown Prince of Saudi Arabia, Deputy Prime Minister and Minister of Defense, revealed during his participation in a strategic dialogue session within the activities of the World Economic Forum, in the presence of more than 160 influential international business leaders and entrepreneurs, representing 28 sectors and 36 countries, that the value of major investment opportunities in the Kingdom will be around 6 trillion dollars over the next ten years, of which 3 trillion dollars are investments in new projects, within the framework of the opportunities provided by Vision 2030 to unleash the Kingdom's untapped capabilities and establish new and promising growth sectors.
He explained that 85% of this huge economic program will be funded by the Public Investment Fund and the Saudi private sector, while the remaining percentage will be funded through stimulating foreign capital from the Gulf countries and all countries of the world, to enter into investments in promising sectors and traditional sectors with efficiency, in light of the Kingdom's determination to rise to the leadership position in renewable energy and the fourth industrial revolution, tourism, transportation, entertainment and sports, based on the assets it holds and the gains it possesses, appreciating the role of serious and active partners who provide added value in transferring and localizing knowledge and technology and enhancing talent within the Kingdom.
During the strategic dialogue session, Prince Muhammad bin Salman reviewed the achievements made by the Kingdom since the announcement of Vision 2030, in terms of doubling non-oil revenues, empowering women in the labor market, raising the level of competitiveness in the business environment, activating the role of the Public Investment Fund, and the significant improvement made in protecting the environment, and the Kingdom's initiative regarding the circular carbon economy, which was approved by the G20 summit chaired by the Kingdom.
Source (Al-Arabiya.net website, Edited)