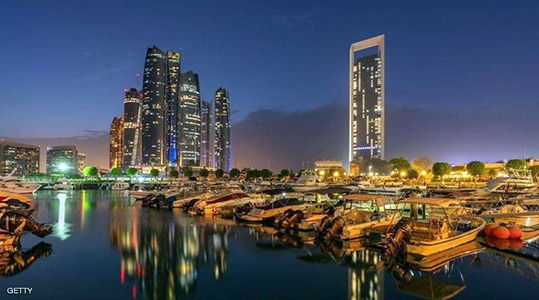 The Central Bank of the United Arab Emirates expected GDP to shrink by about 6 percent during the current year, 2020, affected by the disruptions caused by the Coronavirus pandemic, and the drop in oil prices, to record a growth of 2.5 percent during the next year 2021.
The Central Bank's forecast comes slightly better than the International Monetary Fund's forecast, which has suggested that the UAE economy will contract by 6.6 percent this year, according to the US Bloomberg Agency. As stated by the IMF, the UAE's economy last shrank by more than 5 percent in 2009 during the global financial crisis. According to the Central Bank's report for the third quarter of this year, the UAE is likely to be affected by the repercussions of the decline in global demand for oil due to the shrinking of economic activities around the world, including transport and international travel.
The Central Bank expects the real oil GDP to contract in 2020, based on an average production of 2.8 million barrels per day for the whole year. Meanwhile, non-oil GDP is expected to grow by 3.6 percent in 2021, supported by increased financial spending, increased credit and employment, as well as stability in the real estate market.
Source (Al-Araby Al-Jadeed Newspaper, Edited)