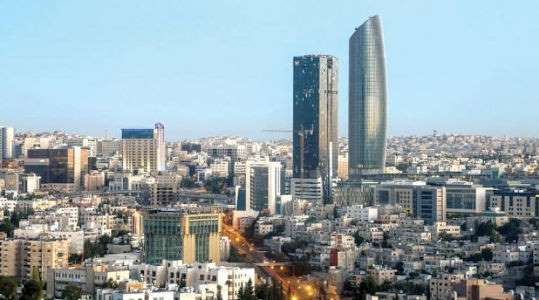 Moody's revealed that the Coronavirus has exacerbated the challenges of public debt in Jordan, as it caused an increase in public debt, and contributed to an increase in unemployment and weak growth. "Moody's" expects that the challenges facing the Jordanian economy will continue from weak growth and high unemployment rates in the coming years, and the Jordanian economy to shrink by 3 percent this year, and that unemployment will reach twice the declared figure of 23 percent.
Moody's has classified Jordan's credit position at the level (B1) while maintaining a stable outlook. The total public debt is expected to reach 109 percent of GDP, while the budget deficit is expected to reach 8.6 percent of GDP for this year. Moody's praised the government's commitment to economic reforms and fiscal consolidation in the medium term, and the recent agreement with the International Monetary Fund, which shows broad international support for economic stability in Jordan, in addition to the improvements made to the economy before the Corona pandemic that contributed to minimizing the effects of the negative consequences of this pandemic.
It also indicated that stable expectations are equal to those negative risks versus long-term risks to growth, which could accelerate more than Moody's currently assumes as a result of the ongoing structural reforms, taking into account the institutional capacity of Jordan and the track record in implementing major financial adjustments in the past.
Source (Al-Arab Newspaper-London, Edited)