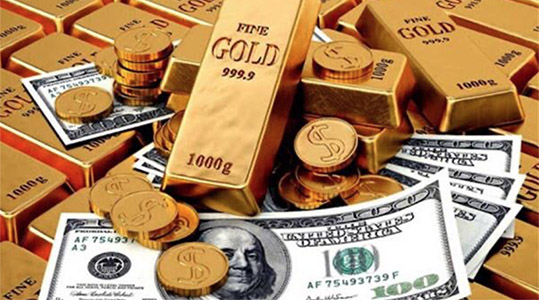 Gold has topped Mauritania's hard currency revenues in 2020, surpassing that of iron and fish, which has been in the lead over the past years.
According to a report that the Ministry of Finance attached to the draft Finance Law for the year 2021, gold came first among Mauritania's exports during the current year 2020, in terms of its earnings from hard currency.
According to the report, the revenues of gold during the current year amounted to 780 million dollars. While iron came in the second place, as its revenues this year reached 564 million dollars, and the third place was for fish revenues, which amounted to 550 million dollars, followed by copper 106 million dollars.
Mauritania's revenues from iron metal during 2019 were about 831 million dollars, fish 712 million dollars, 596 million dollars in gold, and 145 million dollars for copper.
Official data indicate that the recorded decline in the level of economic growth affects various sectors of the national economy, with contraction rates ranging between 1-7 percent.
Source (Anatolia Agency, Edited)