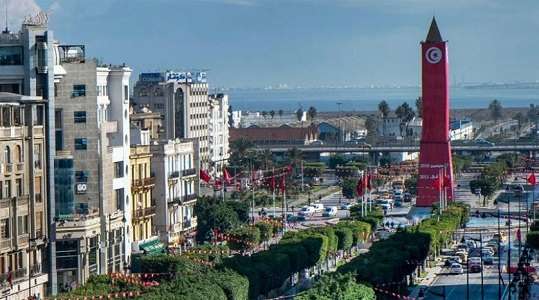 The Tunisian Institute of Statistics revealed that the trade deficit in Tunisia decreased by 4.7 billion dinars at the end of last September, to record the total deficit since the beginning of this year about 10.1 billion dinars (3.7 billion dollars), a decline of 29 percent amid a marked decline in trade exchange, compared to the same period last year.
Tunisian exports witnessed a contraction of 16.6 percent, while imports witnessed a greater decline by about 21.3 percent, while the coverage of imports by exports registered a 4.1 percent improvement compared to the first nine months of this year, reaching 73.1 percent.
Exports of the textile, clothing and leather sector recorded a decrease by 18.1 percent, while the energy sector recorded a 28.4 percent decline. As for the exports of the mechanical and electrical industries sector, they also decreased by 20.1 percent.
At the level of imports, they declined in turn as a result of the recorded economic downturn during the past months, as the decline amounted to about 25.8 percent for processing and raw materials, while semi-finished materials decreased by 19.9 percent, imports of consumables decreased by 18.2 percent and the energy materials recorded a sharp decline estimated at 33.7 percent.
The Tunisian Institute of Statistics revealed a decline in exports with the most important European partners, such as France by 25.6 percent, Germany by 23 percent, and Italy by 14.7 percent. On the Arab level, exports decreased with Algeria by 34 percent and Libya by 18.8 percent.
Source (Asharq Al-Awsat Newspaper, Edited)