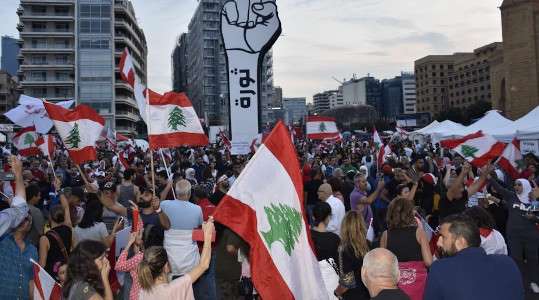 The International Monetary Fund revealed the request of the new Lebanese government from the fund to provide advice on its economic plan, without requesting financial assistance so far despite the severe economic crisis that Lebanon is suffering from.
In this context, the spokesman of the International Fund, Jerry Rice, stated that "the Lebanese authorities requested technical advice and assistance on the macroeconomic challenges facing the Lebanese economy," noting that "the tasks of the international fund are to provide advice to member states on the policies and reforms necessary to restore macro stability." Stimulating growth, but any decision on debt is up to the authorities to make in consultation with their legal and financial advisors.
Lebanon is on the brink of defaulting on its sovereign debt, knowing that it will have to pay $ 1.2 billion of Eurobond bonds next month.
Since October 17, Lebanon has witnessed unprecedented demonstrations against the political class, which the Lebanese accuse of failing to manage successive political and economic crises.
Source (Al-Arabiya.net website, Edited)