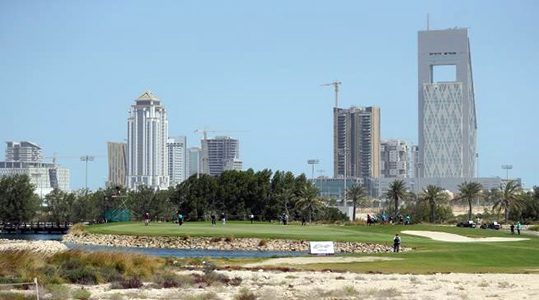 Qatari Central Bank (CBQ) revealed that the volume of assets of commercial banks in Qatar increased in August by 0.62 percent on a monthly basis to set a new high record.
Bank assets rose to 1.457 trillion riyals ($ 402 billion) in August from 1.448 trillion riyals ($ 399.5 billion) in last July.
On a year-on-year basis, Qatari banks assets grew 5.4 percent in August, from around 1,382.9 trillion riyals ($ 381.4 billion) in the corresponding month of 2018. The highest level of Qatari banks in June was assets of $ 400 billion.
Credit facilities granted by Qatari banks rose 7 percent year-on-year to 990.46 billion riyals ($ 273.1 billion) at the end of last month, compared with 825.79 billion riyals ($ 227.7 billion) in the same month a year earlier, according to central bank data.
The Qatari market employs about 19 banks, including seven local commercial banks, in addition to five other Islamic banks, as for Foreign branches are seven.
Source (Al-Arabi Al-Jadeed Newspaper, edited)