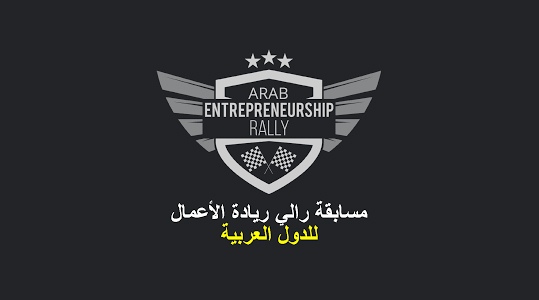 The second edition of the "Arab Entrepreneurship Rally" competition will be held within the framework of the 4th World Entrepreneurs Investment Forum (WEIF), during the period March 26-30, 2022, as part of the "Expo Dubai 2020" exhibition, under the slogan: "Achieving SDG's Through Entrepreneurship, Innovation and Investment Post Pandemic."
The competition will be organized by the Union of Arab Chambers and the Federation of Chambers of Commerce and Industry in the United Arab Emirates, in partnership with the Arab Academy for Science, Technology and Maritime Transport, the League of Arab States, the Bahrain Chamber of Commerce and Industry, and the United Nations Industrial Development Organization (UNIDO).
The "Arab Entrepreneurship Rally" competition aims to develop the spirit of innovation and leadership among Arab youth. Noting that the first edition was held in the Kingdom of Bahrain from November 11-13, 2019.
The idea of ​​the "Rally" focuses on selecting the youth component between the ages of 18 and 30, as half of the participants in the competent teams are supposed to be university students. Whereas, the top three winning teams will be selected during the forum period.
The "Arab Entrepreneurship Rally" program and competition provides the opportunity for university entrants in the Arab world to present innovative start-up project proposals in various fields, for example (1) Solutions for Post-Coronavirus Pandemic (2) Trade & Heritage (3) Agricultural Technology (4) Fourth Generation Industrial Technology (5) Programming & Applications (6) Renewable Energy Sources (7) Smart Technology. The organizing committee will study the advanced projects to select the teams qualified for the finals, where prizes will be distributed to the winners within the activities of the WEOF in Dubai Expo.
The conditions for applying to the competition are:
Fill out the application for your innovative startup through our website:
http://www.entrepreneurshiprally.com/arabrally
·        A business model is required for university students.
·        Having a prototype is one of the conditions in the technology track.
·        Teams of 5 members (any team should consist have both genders).
·        Minimum age: 18 to 30 years old (undergraduate or postgraduate students).
·        The competition is open to all Arab students, but at least 50% of all team members must be enrolled in a university in an Arab country. Including the team leader. (Student ID card and proof of registration are required).
·        Startups must be linked to the United Nations Sustainable Development Goals (SDGS).
The application process is as follows:
1.   Filling in the applicants' data in the application form (name / phone number, etc.)
2.   Choose the country of the applicant.
3.   Choose the special path associated with the startup for applicants
Describe the startup company and write a brief description of how to solve the problems that you help solve through the startup.